Destination Reader
Destination Reader is a structured approach to the explicit teaching of reading.  The reading strategies used support comprehension and promote a rich reading culture using high quality texts central to the curriculum.  In lessons, children are encouraged to learn with independence based on learning behaviours and partner work.  The lesson comprises of the direct teaching of reading, high levels of talk and uses the domains of reading to enable a deeper understanding of texts.  Children delve deeply into the chosen text to instil a love of reading for pleasure.
Year 5 Book List Summer 1 2020-2021_1

Term 4 – Spring 2021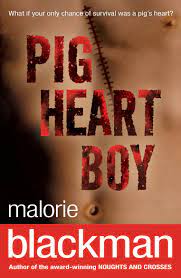 Pig Heart boy
You're thirteen. All you want is a normal life. But most normal kids don't need heart transplants.
So there's this doctor. He says there's a chance for you. But he also says it's experimental, controversial and risky. And it's never been done before.
Reading Workshops
We invited our Year 6 Parents and Carers in to join us for a destination reader workshop. Please find below the documents that were used during the session. We all had a great time and are looking forward to doing it again in the near future.