Destination Reader
Destination Reader is a structured approach to the explicit teaching of reading.  The reading strategies used support comprehension and promote a rich reading culture using high quality texts central to the curriculum.  In lessons, children are encouraged to learn with independence based on learning behaviours and partner work.  The lesson comprises of the direct teaching of reading, high levels of talk and uses the domains of reading to enable a deeper understanding of texts.  Children delve deeply into the chosen text to instil a love of reading for pleasure.
Term 4 – Spring 2021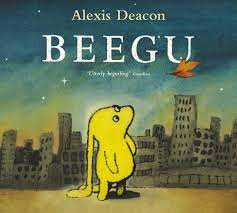 Beegu
The story of an alienated alien – Beegu's spacecraft is stranded on Earth. Now she is lost and wandering. Waiting for a rescue signal from her mother, she fails to make friends with the strange creatures she encounters. Rabbits don't seem to understand her; windblown leaves won't stay still to listen. But at last, on a school playground, Beegu discovers a group of fantastic companions who are happy to let her join their games. . . until a grownup creature spoils the fun. Beegu's spirits are sinking lower than ever just as the mother ship arrives.
Reading Workshops
Recently we invited our Year 1 Parents and Carers in to join us for a destination reader workshop. Please find below the resources that were used during the session. We all had a fantastic time and are looking forward to doing it again in the near future.