Nursery Destination Reader
Destination Reader is a structured approach to the explicit teaching of reading.  The reading strategies used support comprehension and promote a rich reading culture using high quality texts central to the curriculum.  In lessons, children are encouraged to learn with independence based on learning behaviours and partner work.  The lesson comprises of the direct teaching of reading, high levels of talk and uses the domains of reading to enable a deeper understanding of texts.  Children delve deeply into the chosen text to instil a love of reading for pleasure.
Nursery Book List - Summer Term 1 and 2 (1)

Term 4 – Spring 2021 Books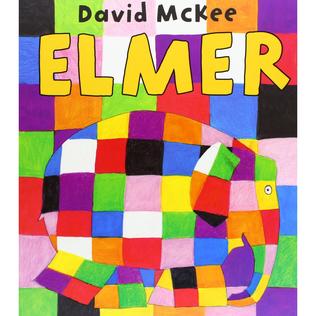 Elmer
Elmer the colourful patchwork elephant has been a nursery favourite since this first book was published in 1989. The subtle message is that it is OK to be different, and demonstrates this through the vibrant colour and cheeky humour of the main character.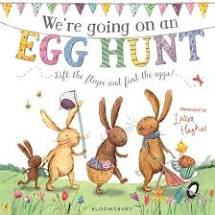 We're going on an egg hunt
We're going on an egg hunt. We're going to find them all. We're REALLY excited. Hooray for Easter Day! Join the Easter Bunnies as they set off on an exciting lift-the-flap Easter egg hunt. With ten eggs to find and count, it's great fun. But watch out for the obstacles along the way – lambs, chicks, bees and ducks – and there's even a wolfish surprise, so do take care.
Reading Workshops
For our reading workshop we have 3 variations of groups, showing how we can make reading exciting, engaging and providing children with great comprehension skills.
Drama/re-telling the story: The children and their families were acting out the story 'We're going on a bear hunt'. They were becoming the characters and were re-telling the adventures through drama. This allowed the children to order the story.
Telling a story with props: The children and their families enjoyed listening to the story 'Whatever Next', with puppets and props to portray the story. The children were able to dress the bear with appropriate items of clothing so that the Bear was ready to go to the moon. Throughout the story, the props sparked lots of exciting discussions between the children and their families and really brought the story to life.
Making puppets to sing and act out Nursery Rhymes: During this workshop the children and their families were making lots of different puppets such as, spiders, monkeys, little Bo Peep and many more. This allowed the children to recite and sing their favourite Nursery Rhyme with their very own character.