Nursery – Acorns
Welcome to Copperfield Nursery. Begin your Copperfield journey in a place where your imagination can run wild and your creativity can flow. Happiness is the key to our learning success. We love to learn!
Class Staff
Madeline Tagg (Nursery Teacher)
Jemma Lane (Nursery Teacher)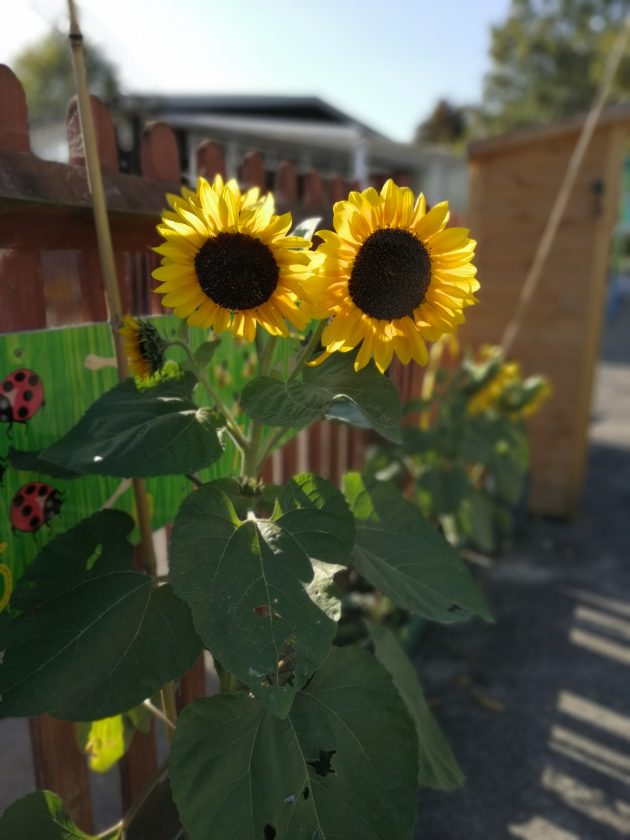 Please use the link below to access our Termly Overview including important dates for the diary and key information about your child's learning. 
Learning and Teaching
The environment provides a cross-curricular approach to learning, lessons and activities are delivered in a stimulating, well equipped and attractive environment. Staff plan together to ensure that all areas of the Early Years curriculum are planned for inside and outside as well as recognising spontaneous learning opportunities. All adults are committed to enabling children to become independent and resilient learners who have a range of life skills to support their learning. It is our aim for every child to make good or better progress and to allow children to be successful from the start of their time at Copperfield Academy.
The EYFS has seven areas of learning, 3 areas of prime areas and 4 are specific areas.
The three prime areas reflect the key skills and capacities all children need to develop, learn successfully and become school ready:
Communication and Language
Physical Development Personal
Social and Emotional Development
The four specific areas are strengthened by the prime area. The specific areas are:
Literacy
Mathematics
The World
Expressive Arts and Design
Copperfield Nursery understand the prime areas are the key focus on the setting and ensure planning, provision and teacher directed sessions focus heavily upon the prime areas.
Reminders and Expectations
Uniform: Purple Copperfield jumper or cardigan, white polo-shirt/blouse, grey skirt or trousers, black shoes, black/white/grey socks or tights.
Children's Forest School kits should be in school. They should have: old tracksuit, waterproof coat, wellington boots
Please ensure your child has a set of spare clothes in school.
Please complete the family learning projects and send them back into school on the given date.
Please read with your child daily and sign their Home reading diary. We will change your child's reading book when their diary has been signed.
How do we involve Parents?
We value the importance of a strong relationship between home and school, we understand that parents know their child best and they have contributed to their child's learning and development since birth. We welcome parents' contributions to their child's learning, we invite parents to discuss their child's progress termly and operate an open-door policy at the end of each day. Parents are invited to workshops to support them at home with teaching new skills and inviting to join their child's learning. Home learning is given in the form of family learning projects, Maths home learning, Phonic books and RWI home learning, family sharing book.
How can you contact us?
You can speak to your child's class teacher before or after school.
You can use your child's home reading diary to communicate with your child's class teacher.
The school phone number is: 01474352488
You can email the school on: admin@copperfield.kent.sch.uk
Transition
At every stage in school transition is a key component in ensuring a child is prepared for the next stage in their school journey. It is important children feel secure, safe and ready to join a new environment.
In Nursery parents are invited to a parent meeting before their child starts to give them information about how Nursery runs, what their child will need and any additional information they may need. They are then invited to sign up for a home visit where the Nursery team will visit to find out valuable information about each child. Children are invited to stay and play sessions where they can join in in the environment before they begin Nursery.  Each child is given a family sharing book to put photos of their family, their child's interests and favourite things in and add to throughout the year. This provides an opportunity for the team to get to know each child and family even more.
When children are ready to begin Reception parents will be invited to a meeting to inform them of any key information they will need and to give them the opportunity to ask any questions they may have. Children are invited to 3 stay and play sessions before starting school where they can meet the other children who will be in their class and explore their new environment. The class teaching and learning support assistant will visit each child in Nursery, whether that is at Copperfield Nursery or an alternative Nursery provision before they start school. This will be an opportunity to meet the child in a setting they are confident in and speak to their key worker about their interests and development stage. In September children will be visited at home by their new class teacher and learning support assistant.
End of Year Expectations in Nursery
Alongside the other areas of the Early Years curriculum, children will be expected to be beginning to:
Mathematics
Recognise numbers 1-10
Count reliably to 10
Count actions or objects that cannot be moved
Count out up to 10 objects from a larger group
Use language such as 'more' or 'fewer'
Find one more or one less from a group of up to 10 objects
Begin to find the total number of items in a set by counting all of them
To name 2D shapes and begin to talk about the properties of shape
Use positional language e.g behind, in front, next to
Use objects and common shapes to create and recreate pattern
Reading
Choose to look at books and enjoys stories
Know that information can be retrieved from books and computers
Link sounds to letters
Hear and say initial sounds in words
Can continue a rhyming string e.g. cat, mat, sat, bat
ay each of the sounds in a short word
Use a wide vocabulary influenced by an experience of books
Writing
Hold a pencil with the correct grip
Give meaning to the marks, shapes, letters and pictures they make
To write their name
Know that the sounds in a word can be written down and that the letters used make up a word said
Begin to form letters correctly and use in emergent/independent writing
Useful Websites
Phonics support:
https://www.oxfordowl.co.uk/home/reading-site/expert-help/phonics-made-easy
https://www.ruthmiskin.com/en/find-out-more/parents/
https://www.phonicsplay.co.uk/
Maths support:
http://ictgames.com/resources.html
The wider curriculum
http://www.woodlandtrust.org.uk/naturedetectives/
Copperfield Academy Nursery Curriculum Map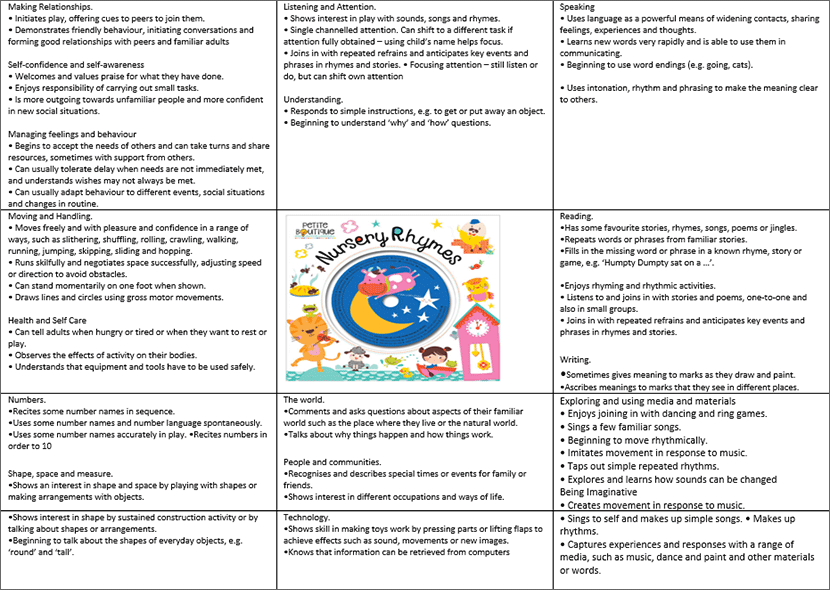 Copperfield Academy Nursery Curriculum Map.pdf
Nursery Gallery