Destination Reader
Destination Reader is a structured approach to the explicit teaching of reading.  The reading strategies used support comprehension and promote a rich reading culture using high quality texts central to the curriculum.  In lessons, children are encouraged to learn with independence based on learning behaviours and partner work.  The lesson comprises of the direct teaching of reading, high levels of talk and uses the domains of reading to enable a deeper understanding of texts.  Children delve deeply into the chosen text to instil a love of reading for pleasure.
Year 6 Book List - Summer Term 1_1

Term 4 – Spring 2021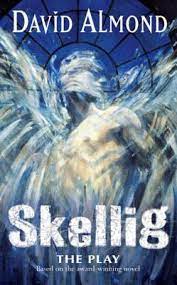 Skellig
Michael steps into the crumbling garage. What is this thing beneath the spiders' webs and dead flies? A human being, or a strange kind of beast never seen before? The only person Michael can confide in is Mina. Together they carry the creature into the light, and Michael's world changes for ever…'
We are also looking at clips from the film to see how the book has been brought to life for the big screen.
Reading Workshops
We invited our Year 6 Parents and Carers in to join us for a destination reader workshop. Please find below the PDFs that were used during the session. We all had a great time and are looking forward to doing it again in the near future.