Year 2 Class

Class Staff
Class 2F
Miss Fish (Year 2 lead, 2F class teacher)
Mrs Ransley (Teaching Assistant)
Ms Bekoe (Teaching Assistant)
Class 2D
Mrs Davis (Class teacher)
Miss Jennings (Teaching Assistant)
Class 2W
Mrs Warnock (Class teacher)
Mr Long (Teaching Assistant)
Year 2 timetable
9:00-9:45 – Phonics
9:45-10:45 – English
10:45-11:00 – Break
11:00-12:00 – Maths
12:00-1:00 – Lunchtime
1:00-1:15 Handwriting
1:15-1:45 Guided reading
1:45-2:30 – Cornerstones
2:30-2:45 – Assembly
2:45-3:15 – Buddy reading
3:15 Home
PE is on Monday and Tuesday. PE kits must be in school on these days. Please ensure that all items of clothing are labelled.
With spring fast approaching, our topic this term is 'Into the Garden'. Through practical activities, children will be learning what plants need to grow and stay healthy. They have planted their own sunflowers and we look forward to watching them grow.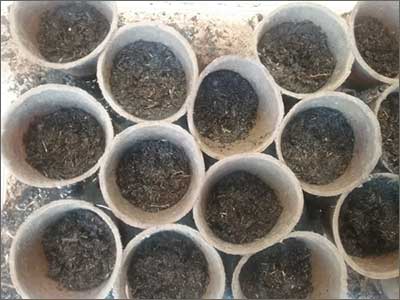 World Book Day
Year 2 looked amazing dressed as story characters for World Book Day. Don't forget to exchange your voucher for a new book!
Creative week
For creative week, Year 2 are learning about the life and work of artist Vincent Van Gogh. The children will become artists, painting their own versions of 'Starry Nights' and 'Sunflowers'. We look forward to sharing these works of art with you.

Visit from Eagle Heights
Year Two children were lucky enough to meet several (and one very large!) Birds of Prey that came from Eagle Heights, who are actively working on wildlife conservation here in the UK.  They are currently home to one of the UK's largest Bird of Prey Centres.

English
Writing is taught through high quality texts, exploring a range of genres. Spelling, punctuation and grammar skills are taught throughout writing. This term, English will be based around the story of 'Katie and the Sunflowers'.
Maths
In Year 2, children have daily opportunity to practice arithmetic skills. We also continue to develop a range of mathematical skills, including measure, time and money. Children learn these skills through practical activities and problem solving challenges. To support your child's learning in maths at home, please continue to ractice 2, 5 and 10 times tables.
Reading
Please continue to read every day at home with your child for 15 minutes per day. This will support your child's understanding across the whole curriculum. We will be sending home a comprehension guide in the form of a handy bookmark. Your child should bring their book to school with them each day for class reading activities.
Homework
Every Friday, children will be given a maths and English homework task. This will support your child's learning in school.
The following websites provide some activities to support home learning:
https://www.coolmath4kids.com/
http://www.primaryhomeworkhelp.co.uk/interactive/literacy
Year 2 Gallery